Activated carbon filter element (size M)
The activated carbon filter elements from WM aquatec are made from the highest quality materials. To enhance the water purification process, a mixture of bituminous and coconut shell carbons is used. They meet the strict standards of the National Sanitation Foundation (NSF).
Due to the unique formula, the activated carbon filters are able to reduce water hardness . They also remove heavy metals (e.g. lead, copper, mercury) and radioactive particles (cesium, srotium) from drinking water. The filters are also excellent at adsorbing flavors and odors in the water.
for drinking water applications
10µ filter fineness for effective retention of parasites and contaminants such as sand, rust and pollen
removes pollutants such as pesticides, drug residues and heavy metals
reduces odors and flavors
provides excellent filtration even with low pressure
made in the EU from food-safe materials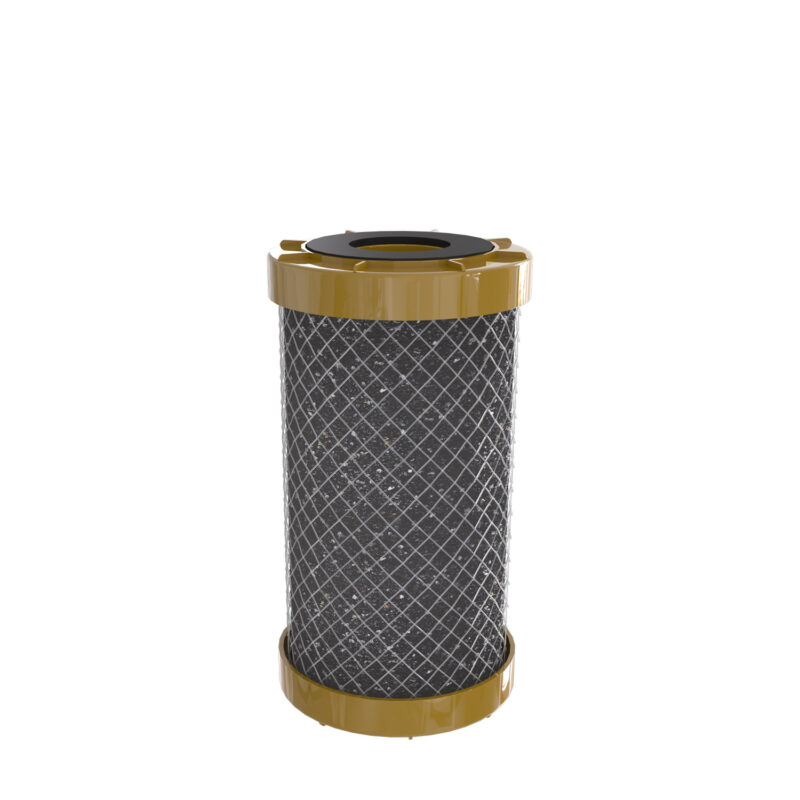 Technische Daten Aktivkohlefilter
Maße (Höhe x Durchmesser)
250mm x 69mm
Durchmesser
2 ½" (außen)
Werkstoffe (Filter)
bituminöse und Kokosnussschalen Kohlenstoffe (NSF zertifiziert)
Werkstoffe (Gehäuse)
PP (Endkappen), Silikon (Dichtung), LDPE (Netz)
Wassertemperatur
+2 … +80°C
Druck
max. 6bar
Filterwechsel
nach 6-12 Monaten bzw. 35000 Liter (abhängig von der Rohwasserqualität)