Up to 50% plastic waste avoidance – with the Silvernet refill set you not only save money, but also help to avoid packaging waste.

With the Silvernet you protect your water in the tank from recontamination for up to 6 months without dosing – and automatically with every new tank filling!

The water is preserved by the automatic dosing of pure silver ions (no nanosilver!) – active substance according to DIN EN 15030.

Refill set for Silvernets up to 60, 100 & 160 liters
up to 50% plastic waste avoidance
outer box made of 100% grass paper
active substance acc. DIN EN 15030: pure silver ions – without additives
patented technology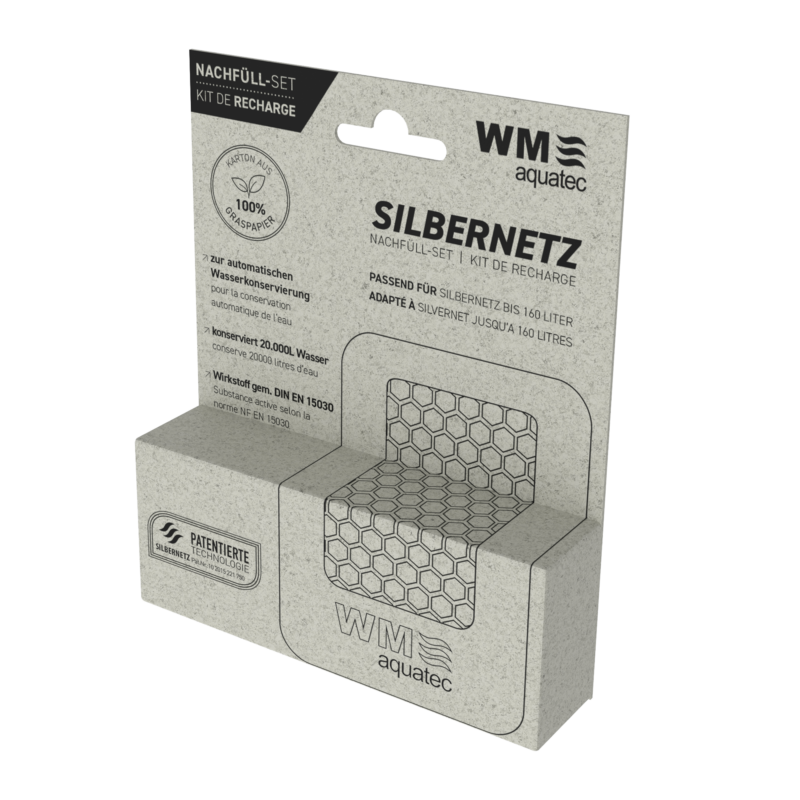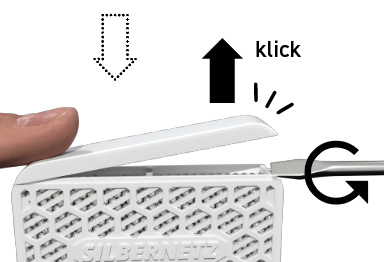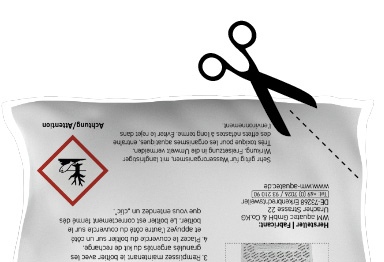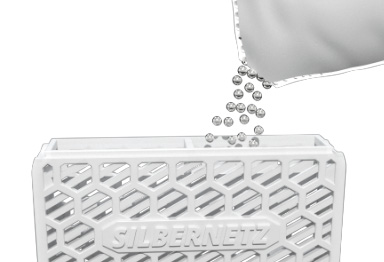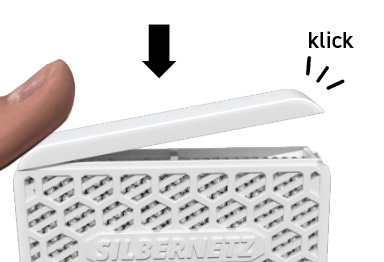 Under the following link you will find answers to frequently asked questions (FAQ), instructions for use and safety data sheets for download.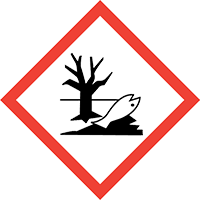 Signal word: Attention
H400 Very toxic to aquatic organisms.
H410 Very toxic to aquatic life with long lasting effects.