DISINFECTION CONCENTRATE WITH HIGHLY EFFECTIVE EFFECT
The disinfectant concentrate DEXDA® Clean (Pro) for disinfection and biofilm removal in water-bearing systems is a 2-component chlorine dioxide solution and, after activation, contains the active ingredient chlorine dioxide, which is approved according to the current Drinking Water Ordinance (TrinkwV). DEXDA® Clean (Pro) is a highly effective and broad-spectrum disinfectant. It has a bactericidal, virucidal, algicidal, sporicidal effect and, depending on the concentration, breaks down biofilms in the short and long term.
Challenge of water hygiene
Depending on the application, fluid (water)-carrying systems must be cleaned or disinfected at regular intervals, otherwise microorganisms will multiply and biofilm will form. Biofilm formation is influenced by several factors: bioavailable nutrients for microorganisms, surface properties of water-contacting materials, temperature and flow conditions.
Application
The product is activated as needed from the two components A (liquid) and B (tablet/powder). After 3 hours, a pure, highly effective concentrate solution of 0.3% chlorine dioxide is created. Due to different container sizes, DEXDA ® Clean (Pro) offers a wide range of applications and dosing options.
Dosing examples
Dosing quantity per
cubic metre of water
Concentration
in the water
Disinfection of
water distribution systems
2 litres
6mg/l
Biofilm removal/
shock disinfection

Pipe rehabilitation
6 litres

8 litres
18mg/l

24mg/l
According to §11 of the current Drinking Water Ordinance (TrinkwV), the dosage of the active ingredient chlorine dioxide of 0.05 – 0.4mg per liter is approved for the disinfection of drinking water. After treatment, a residual concentration of 0.05 – 0.2mg per liter should remain in the disinfected water. Accordingly, no costly and time-consuming multiple flushes are necessary after the disinfection of water-bearing systems. To monitor the application or residual concentration, we recommend chlorine dioxide quick tests.
Certifications and Standards
efficacy certificate according to DIN EN 13623

efficacy certificate according to DIN EN 1276

recommended active ingredient according to DVGW worksheet W291

active ingredient according to §11 of the current German Drinking Water Ordinance

starting materials according to the list of DIN EN 12671
Areas of application
drinking water
process water
apparatus and plant construction
mobile gastronomy (e.g. food trucks)
camping
trekking,
outdoors
boat/yacht
business trips
expeditions
dental field
emergency water supply
Available pack sizes
100ml, 250ml, 1 liter and 5 liter
private label and other container sizes on request
Durability
Thanks to the 2-component system, the non-activated DEXDA ® Clean (Pro) can be kept for 3 years at -2…+50°C, protected from sunlight, stored upright and closed. Activated DEXDA ® Clean (Pro) containers are stored in a cool and dark place b(< 7°C), stored upright and closed for up to 3 months.
Labelling
H302: Harmful if swallowed.
H314: Causes severe skin burns and eye damage.
H412: Harmful to aquatic life with long lasting effects.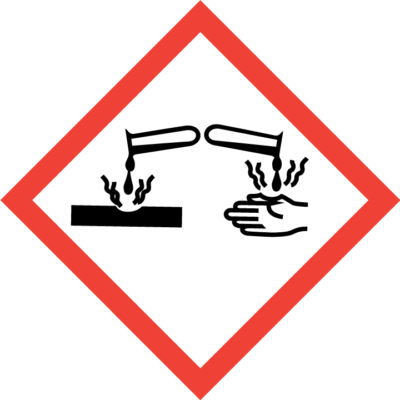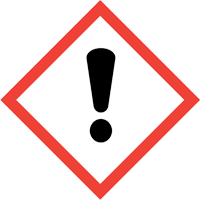 Signal word: Danger
Use biocides safely. Always read the label and product information before use.
Active substance:
Chlorine dioxide (≤3g/l)
BauA reg. No. N-69077
CAS No.: 10049-04-4
Technical data sheet (PDF)