DEXDA® Complete for disinfection and preservation
DEXDA® Complete is the disinfectant and preservative for safe drinking and tank water , with a practical measuring cup and dropper insert for precise dosing.

Whether in a caravan or mobile home, in an off-road vehicle, on a boat, trekking or on business trips – with DEXDA® Complete you can enjoy safe drinking water worldwide!

disinfection and preservation of drinking water for camping, travel, trekking, boat/yacht, business trips, outdoor, expeditions, emergency water supply etc.
disinfects and preserves up to 5000 liters of water (depending on version)
fights pathogens: viruses, germs, fungi & bacteria (e.g. Legionella, E. Coli etc.)
keeps the water in the tank fresh for up to 6 months
precise dosing possible for all containers thanks to the measuring cup and dropper insert
for plastic & stainless steel tanks or containers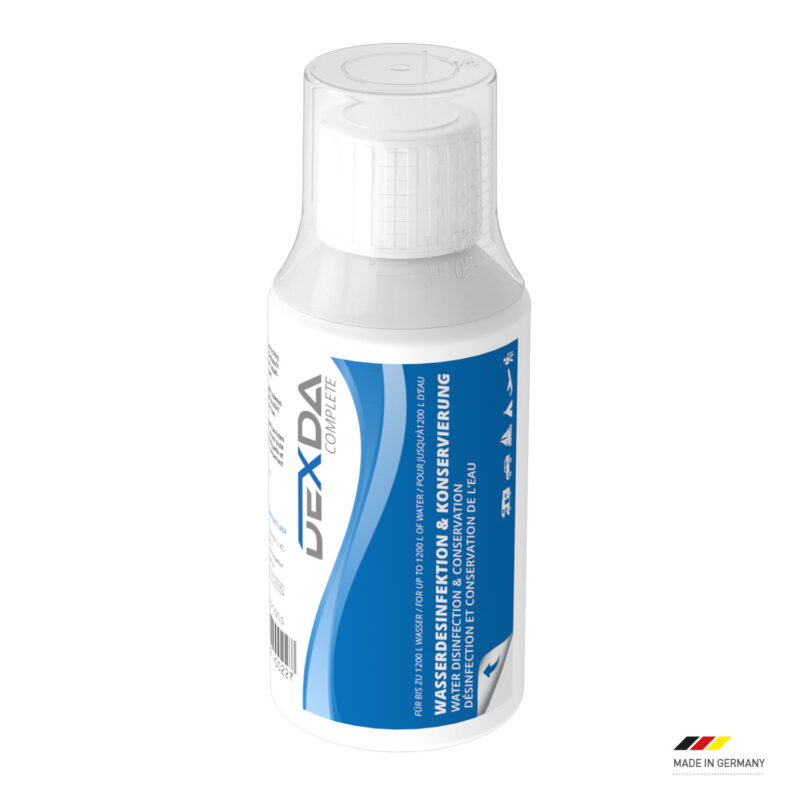 THE RIGHT SIZE FOR EVERY ADVENTURE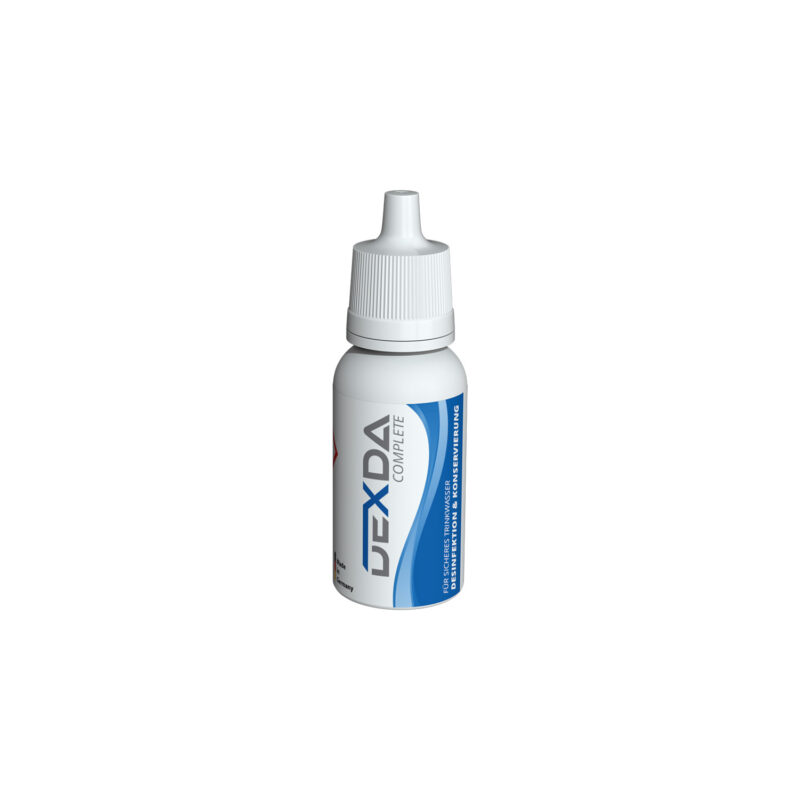 DCP12CLS
disinfects and preserves 120 liters of water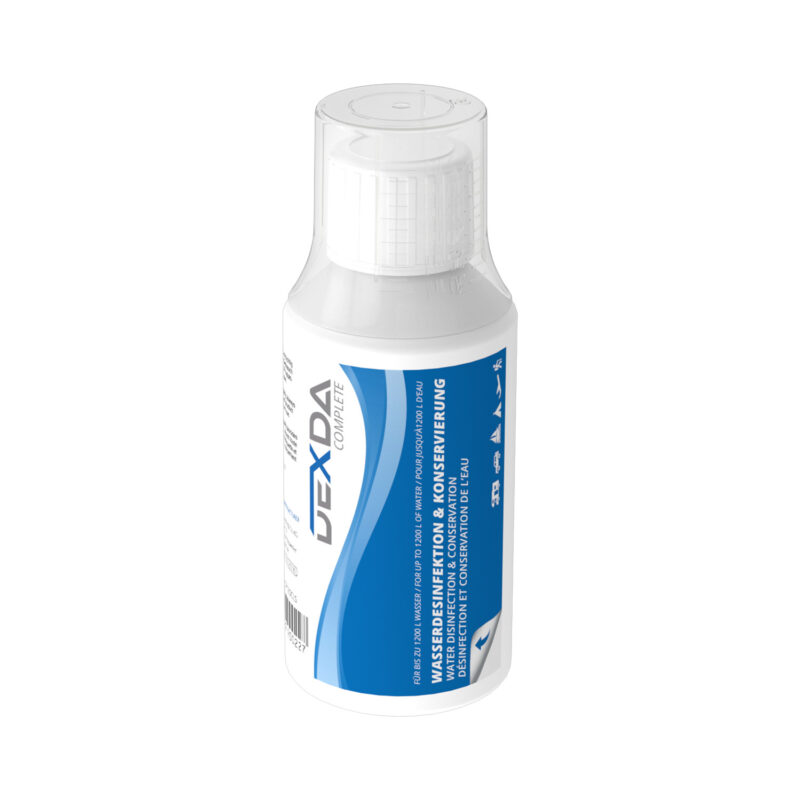 DCP120CLS
disinfects and preserves 1200 liters of water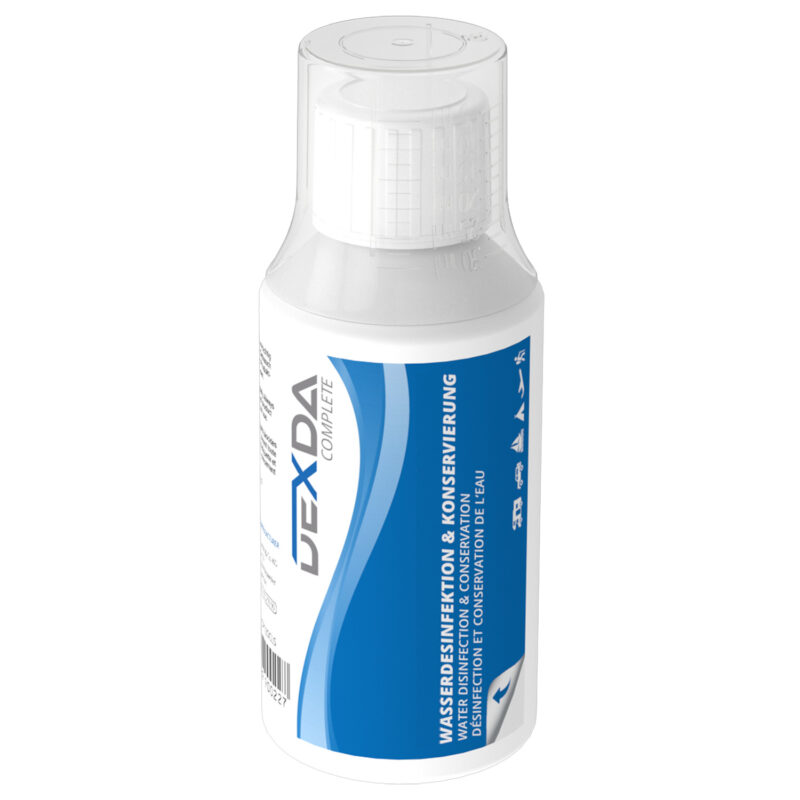 DCP500CLS
disinfects and preserves 5000 liters of water
Under the following link you will find answers to frequently asked questions (FAQ), instructions for use and safety data sheets for download.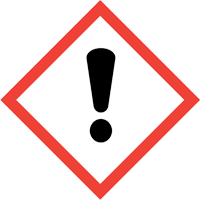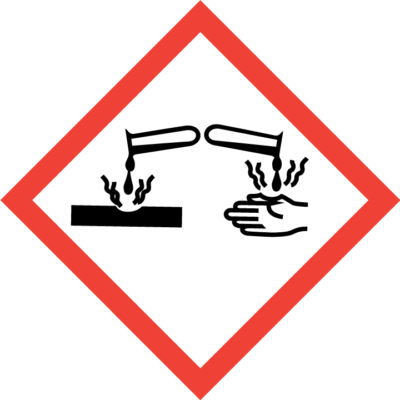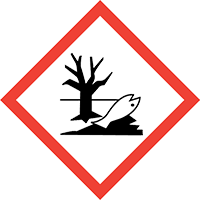 Signal word: Attention
H290 May be corrosive to metals.
H314 Causes severe skin burns and eye damage.
H315 Causes skin irritation.
H318 Causes serious eye damage.
H319 Causes severe eye irritation.
H400 Very toxic to aquatic organisms.
H410 Very toxic to aquatic life with long lasting effects.
H411 Toxic to aquatic life with long lasting effects.
BauA reg. No. N-73030
Labeling acc. Regulation ( EU ) No. 528/2012: Use biocides safely. Always read the label and product information before use.