Disinfection and descaling set
Descales the entire fresh water system – without leaving any residue. In addition, unpleasant odors are eliminated.

DEXDA® Clean not only disinfects the fresh water tank, but the entire fresh water system – without repeated rinsing. Unlike chlorine, chlorine dioxide leaves no aftertaste.

DEXDA® Clean
disinfects the entire fresh water system
removes biofilm in tank & pipes
highly effective chlorine dioxide solution (25 x stronger than hydrogen peroxide)
effectiveness tested and confirmed according to German DIN standards 1276 & 13623
no multiple rinsing necessary
simultaneous use with our descaler KXpress possible
KXpress
descales the fresh water system
eliminates unpleasant odors
with the active ingredient of lemon
with child safety lock
also suitable for coffee machines and other household appliances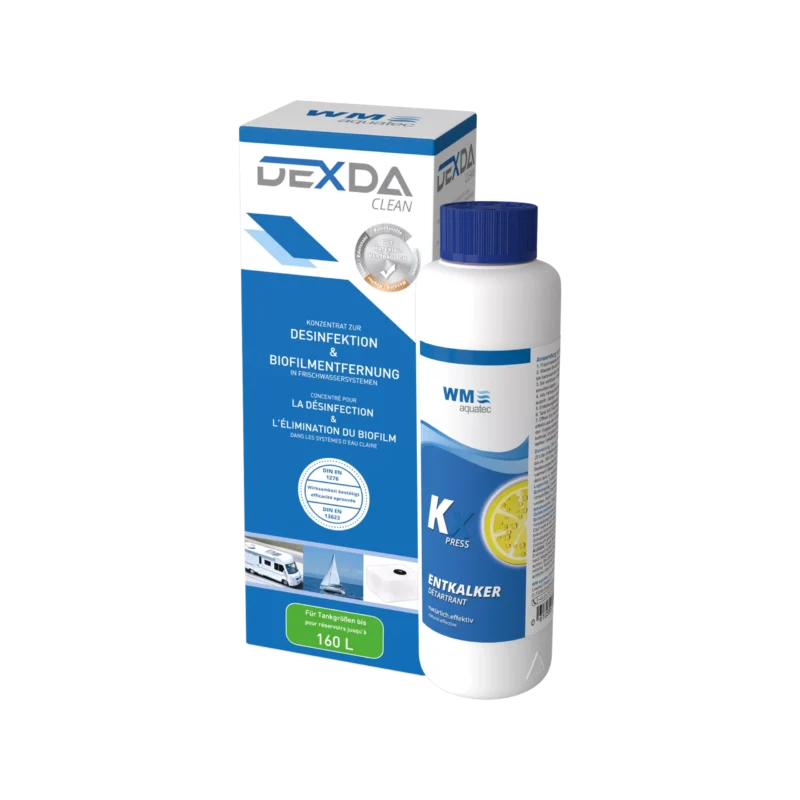 Under the following link you will find answers to frequently asked questions (FAQ), instructions for use and safety data sheets for download.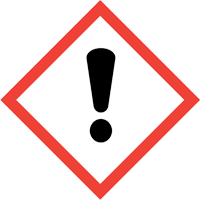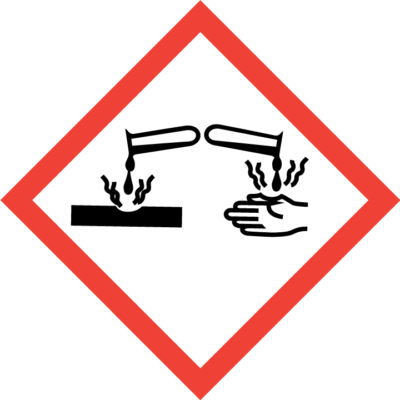 Signal word: Danger
KXpress
H319: Causes serious eye irritation.
DEXDA® Clean
H302: Harmful if swallowed.
H314: Causes severe skin burns and eye damage.
H318: Causes serious eye damage.
H412: Harmful to aquatic life with long lasting effects.
BauA reg. No. N-86607
Labeling acc. Regulation ( EU ) No. 528/2012: Use biocides safely. Always read the label and product information before use.