Combination filter element (size M)
The combination filter element combines sterile filtration and an activated carbon block with a wide range of adsorption of pollutants and low pressure loss at the same time.

Among other things, VOCs (volatile organic compounds), TOCs (total organic carbons), heavy metals, turbidity, suspended particles and particles down to filter fineness, taste-impairing substances and chlorine are removed.

combination of sterile filtration & an activated carbon block
sterile filtration with a filter fineness of 0.15 µm
removes 99.9999% of pathogens (e.g. EHEC, legionella, fungi)
supplies hygienically perfect water
removes sand, rust, suspended matter, etc.
adsorption and pre-filtration through activated carbon block (10 µm)
high pollutant retention (pesticides, heavy metals, chlorine, etc.)
immediately operational
Retention rates and filter characteristics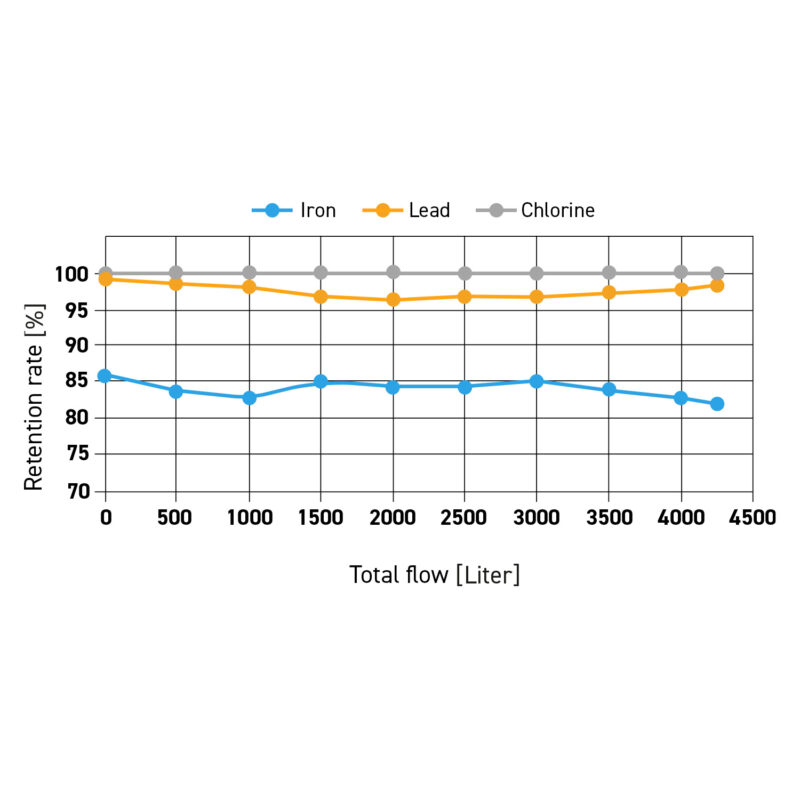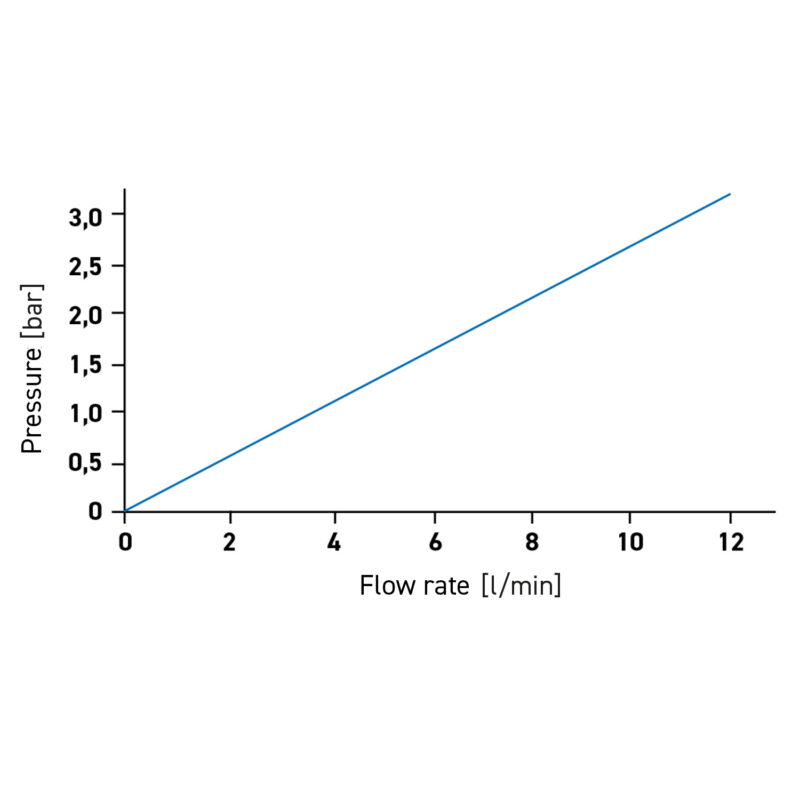 Under the following link you will find answers to frequently asked questions (FAQ), instructions for use and safety data sheets for download.
Technische Daten
Maße (Höhe x Durchmesser)
254mm x 63,5mm
Ausführung
Double Open End (DOE)
Filterstandzeit
bis zu 10.000 Liter (abhängig von der Rohwasserqualität und Schmutzfracht des aufzubereitenden Wassers)

Filterwechsel nach spätestens 6 Monaten empfohlen (in Anlehnung an DIN 1988)
Wassertemperatur
+5 … +40°C
Druck
max. 6,3bar
Durchfluss
bis zu 10l/min bei 4,5bar
bis zu 5l/min bei 2,5bar
Rückhalt Bakterien
>6 log. Stufen (>99,9999%)
MF-Membran: 0,15µm
Aktivkohleblock: 10µm